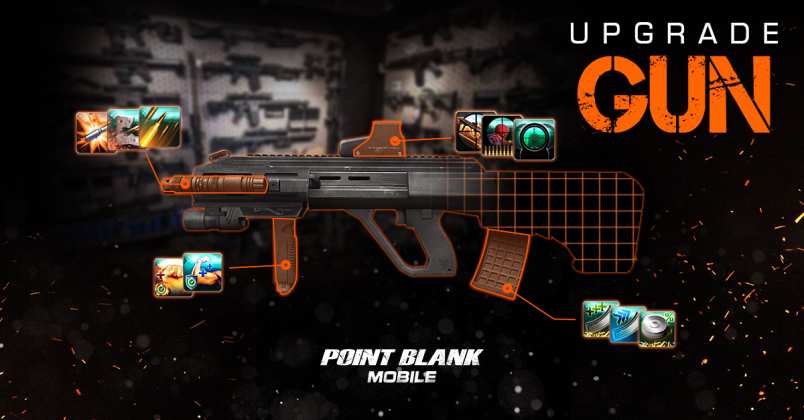 This time we'll share with you on how to upgrade guns.
Upgrading gun
is divided into 2 types. Upgrading parts and upgrading gun skills
To do the upgrade, in main screen, you can tap the "BAG" button as shown in red square in image below.
First, we'll talk about upgrading gun parts.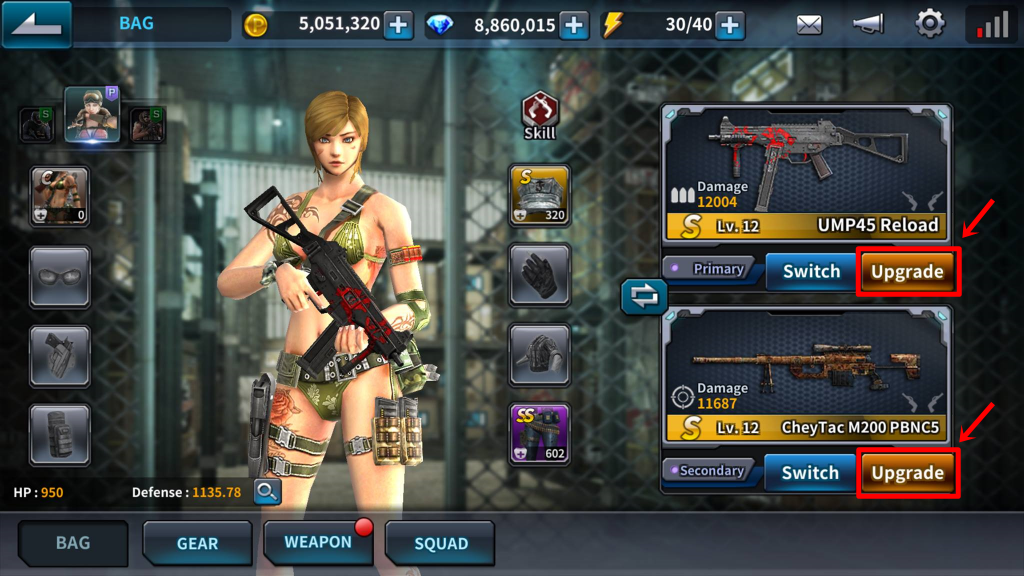 Need to remember, that you can upgrade gun parts based only on your gun level. You can use EXP Card to increase the gun's level in order to get more level in upgrading its parts.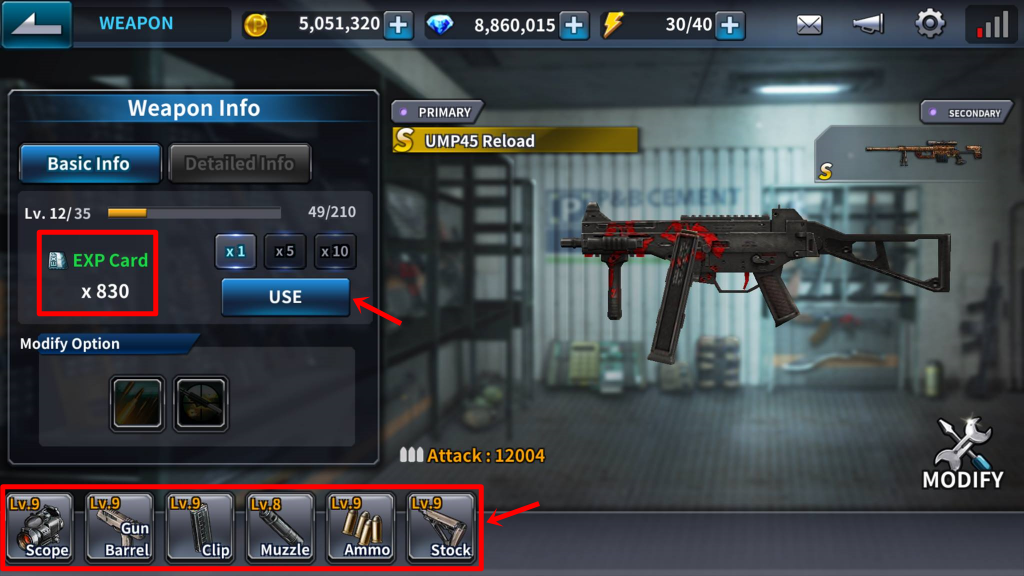 You should upgrade gun part one by one. Put it to max level by upgrade all parts. But remember, that mean to use lots of your materials also.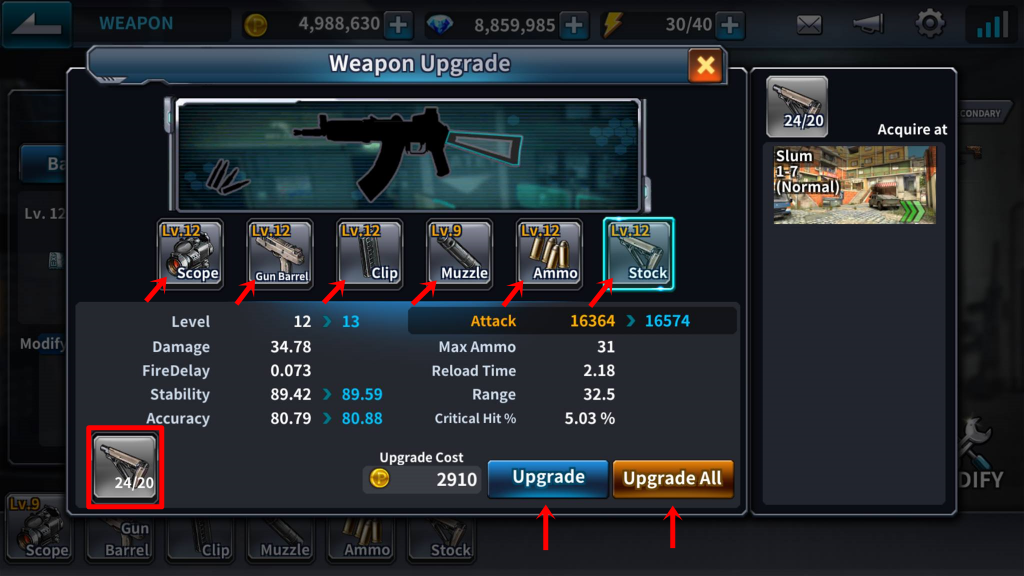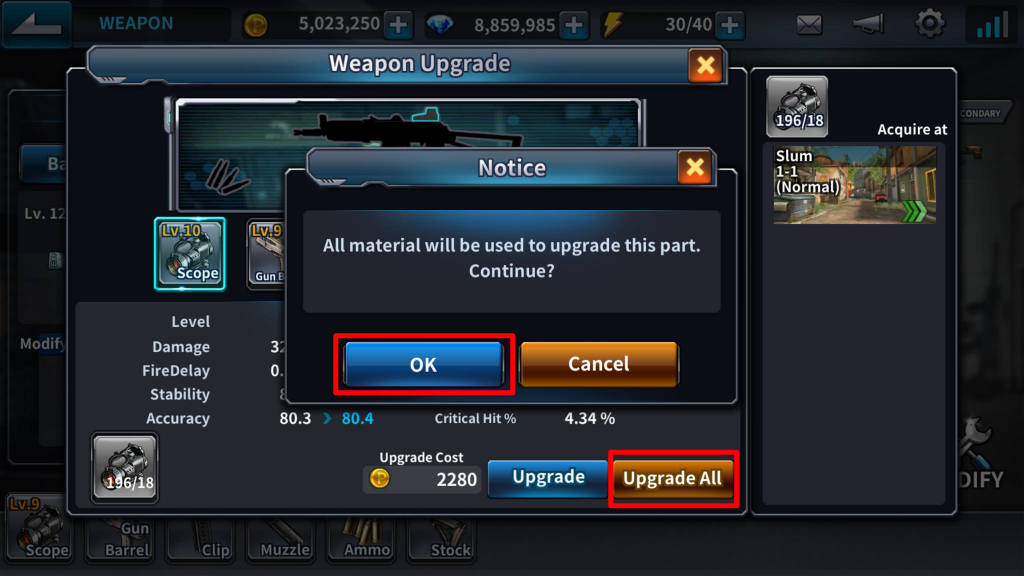 To find the material you nee for upgrade, all you need to do is one click to the map that we point out with red arrow in image below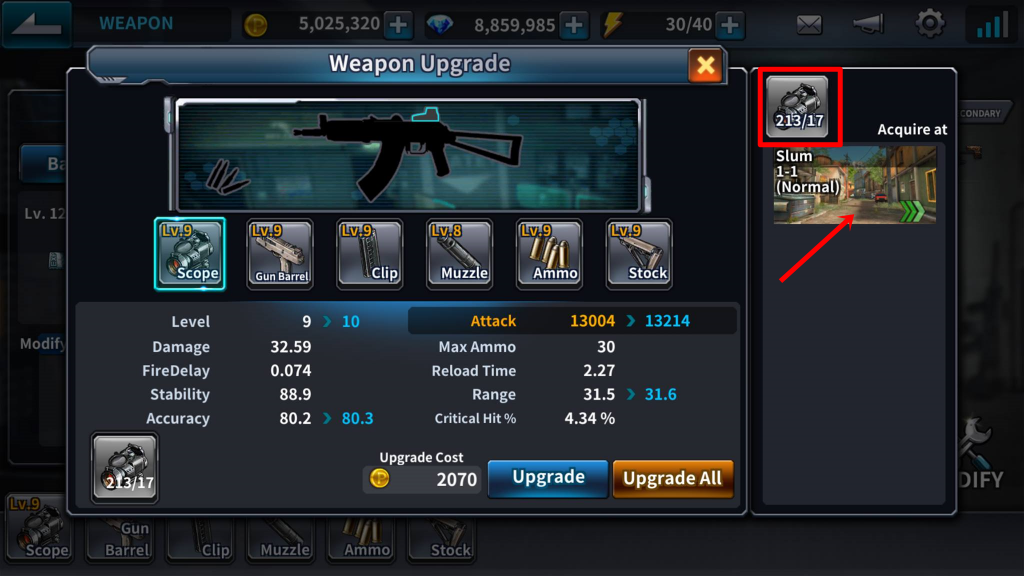 Tips for you in searching the material. Get 3 stars in clearing stage, so you can use Pass Card to finish the stage quicker.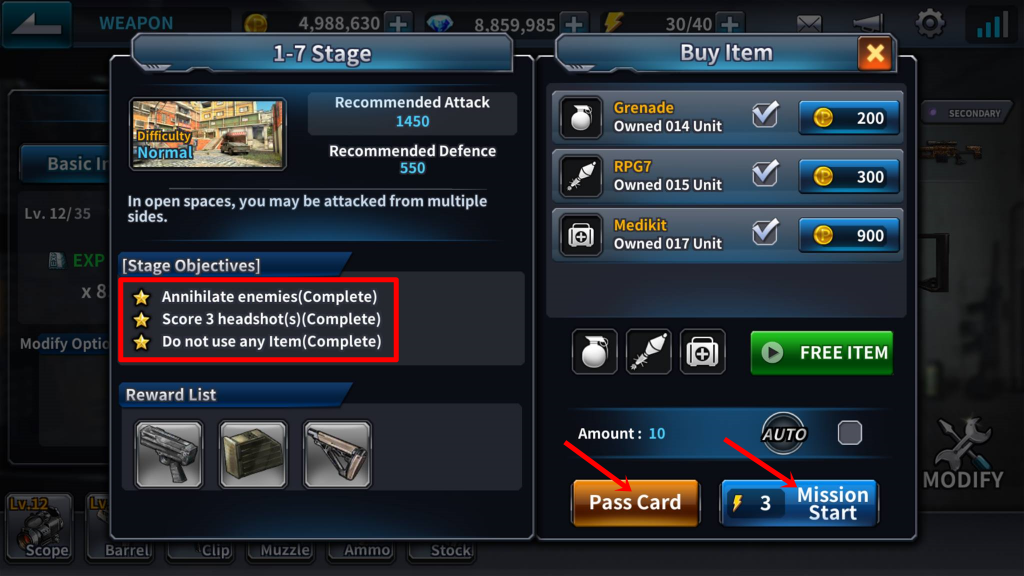 See? You could use 5 Pass Card in one time. This way, your chance getting the material you need is better!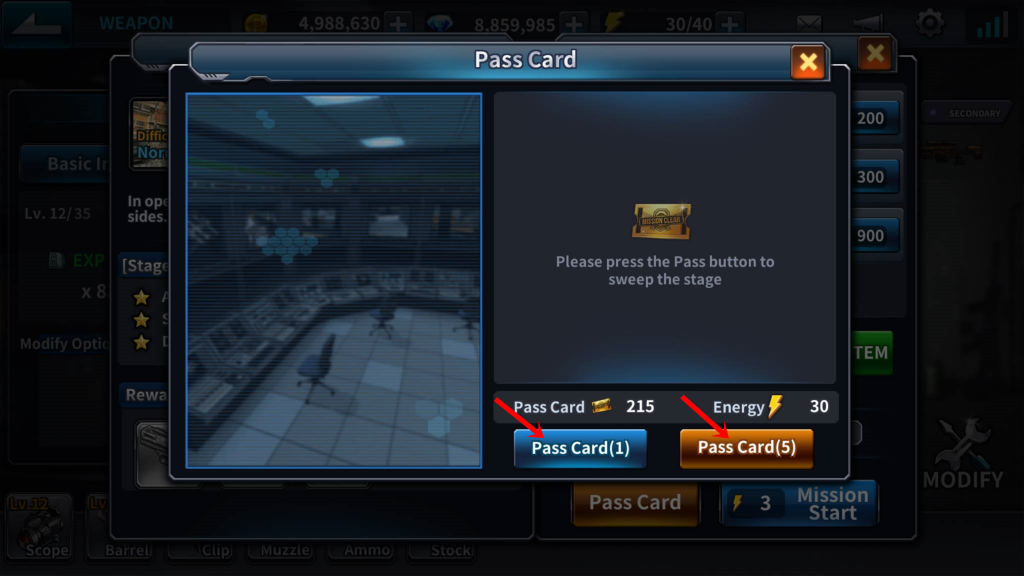 Now it's our turn to explain how to upgrading gun skills. You can see skill information on left screen, and upgrade it by tap "Modify" button.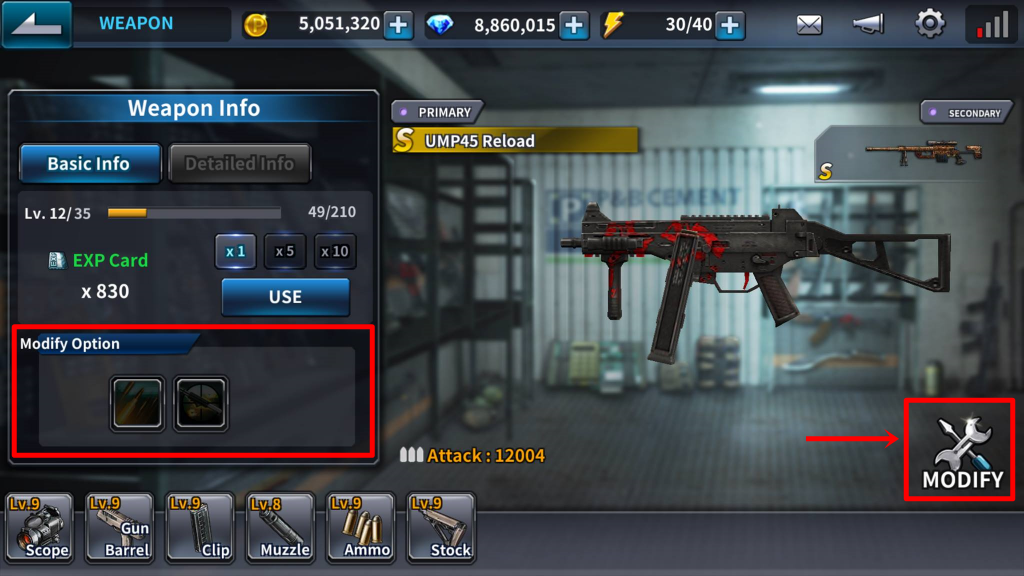 This upgrade will require you to spend Gold and Modification Point. This Modification Point is earn by playing "Challenge Mode".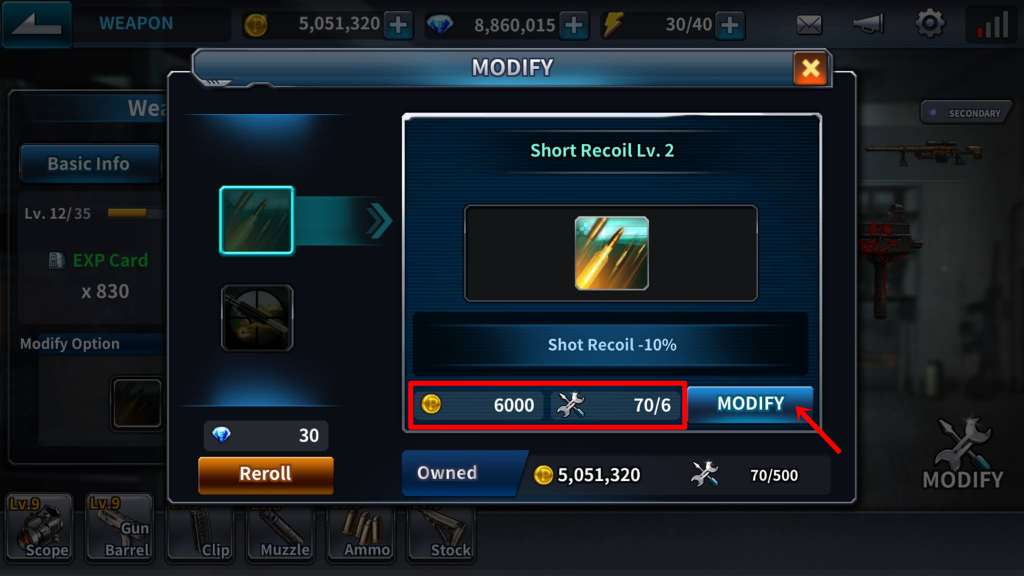 Check out new skill!!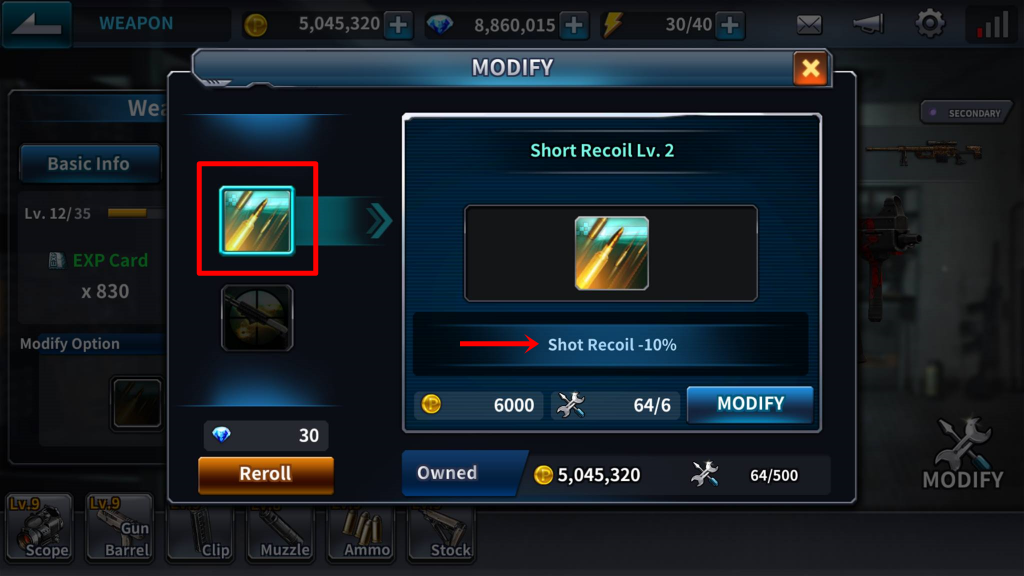 Add more skill to your gun by doing the same method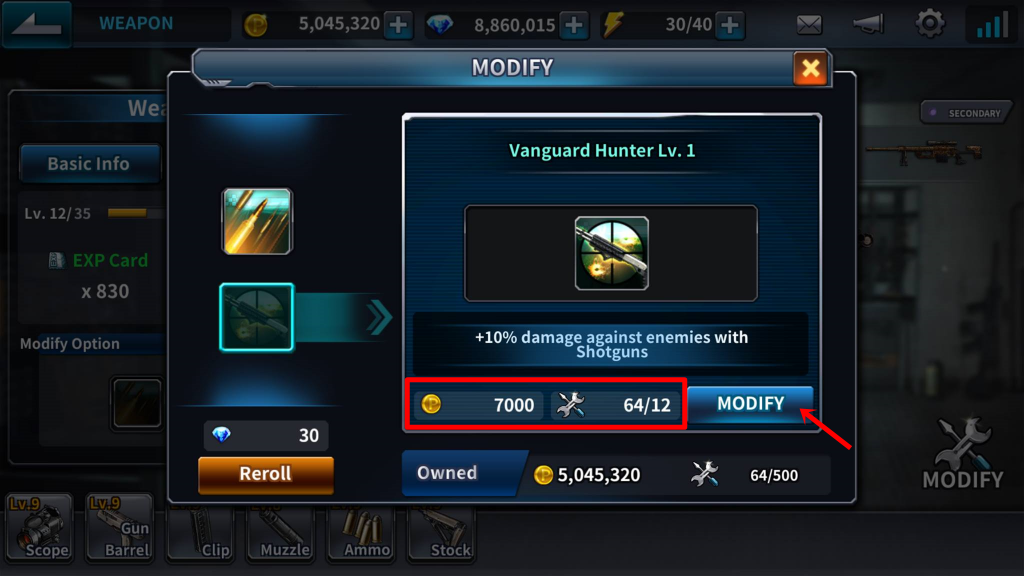 Easy ain't it?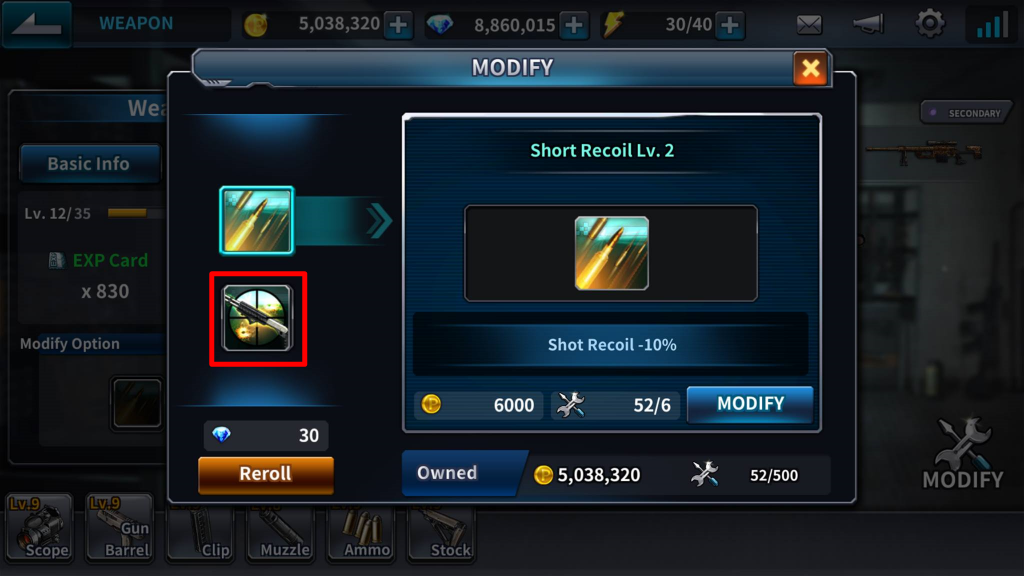 As you know, when acquiring new gun, you'll be given random skills inside the gun.
Tips: if you don't like the skill default, don't do the upgrade skill to save your resources. You always do "Re-roll" to get new random skill for your gun by paying 30 Diamonds.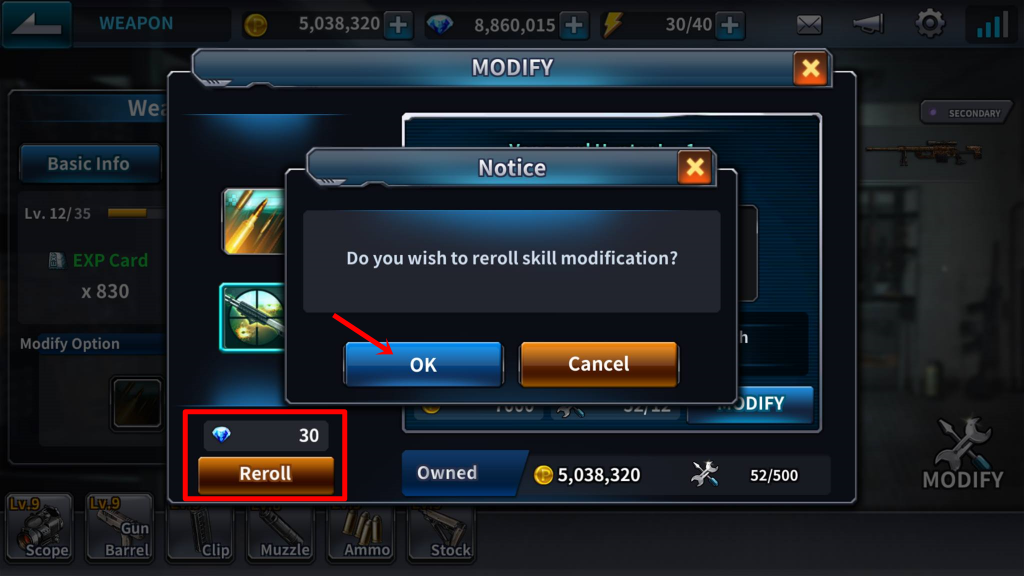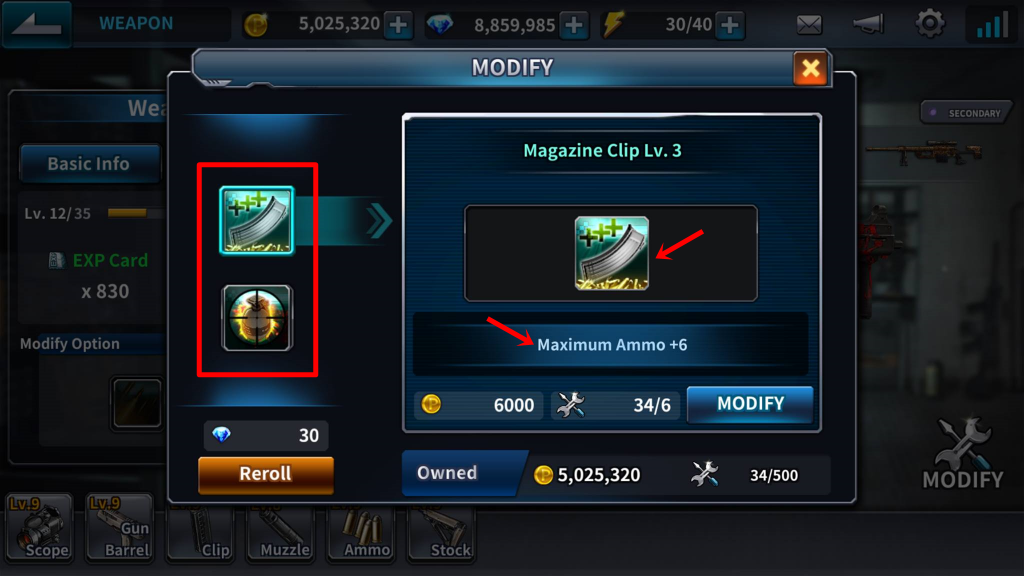 Do the upgrade you want and get the best gun you can!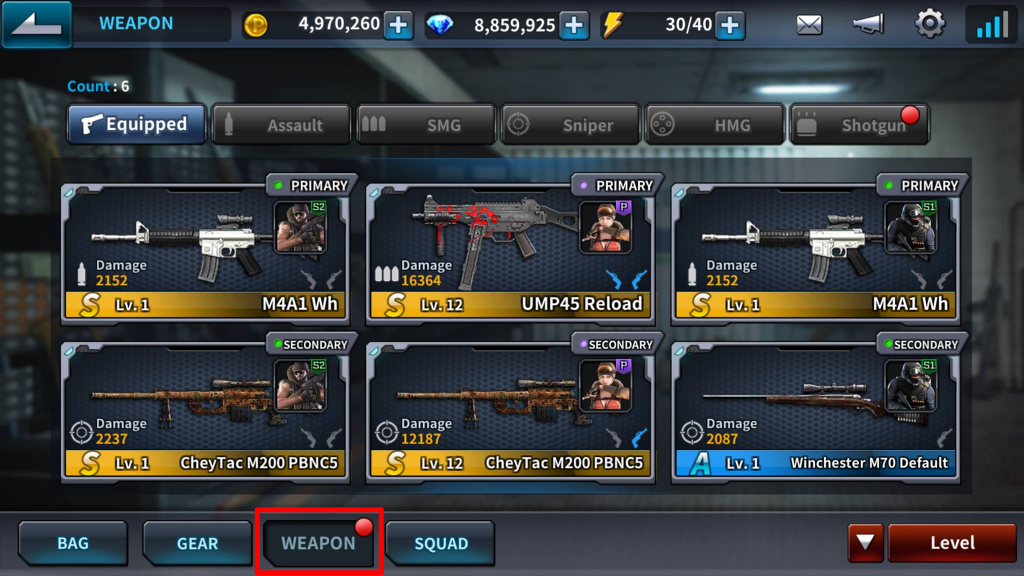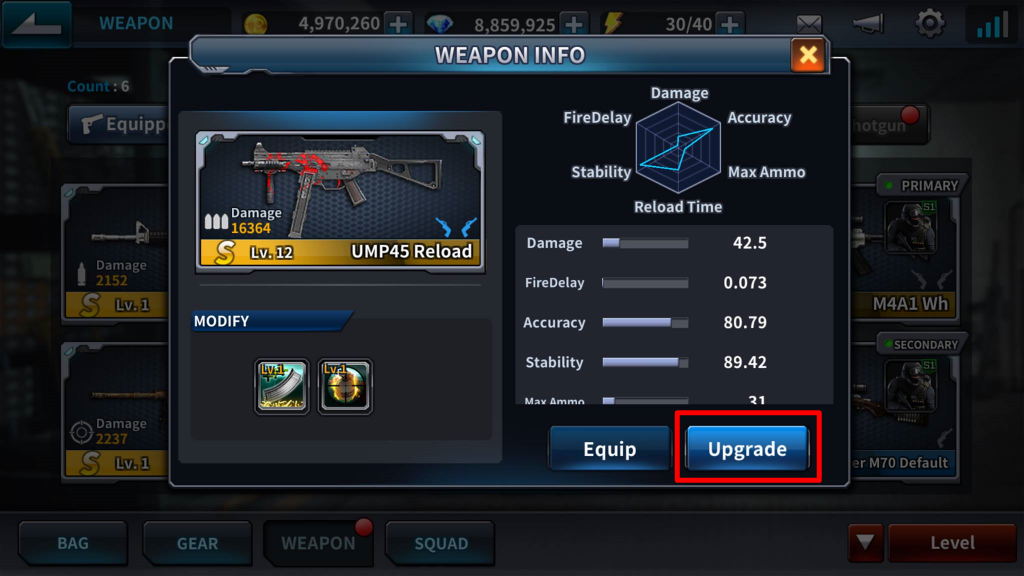 Comments
comments