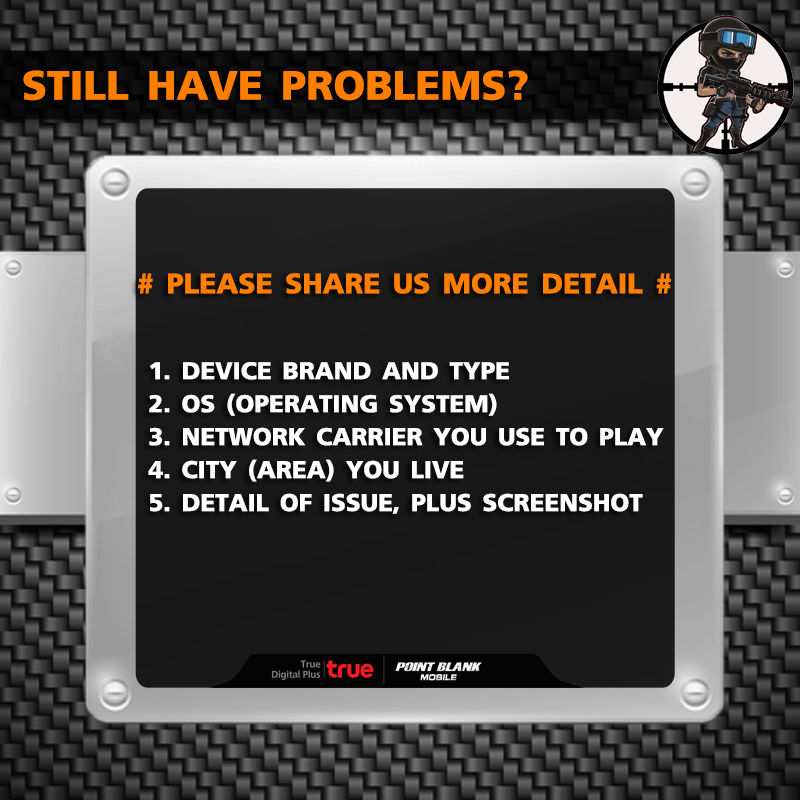 So we have found many Rangers post their comments about issue they got while trying to download or installing Point Blank Mobile.
And we'll try to give solution for you for each issue you might found. 1.
Issue on downloading patch as images below
.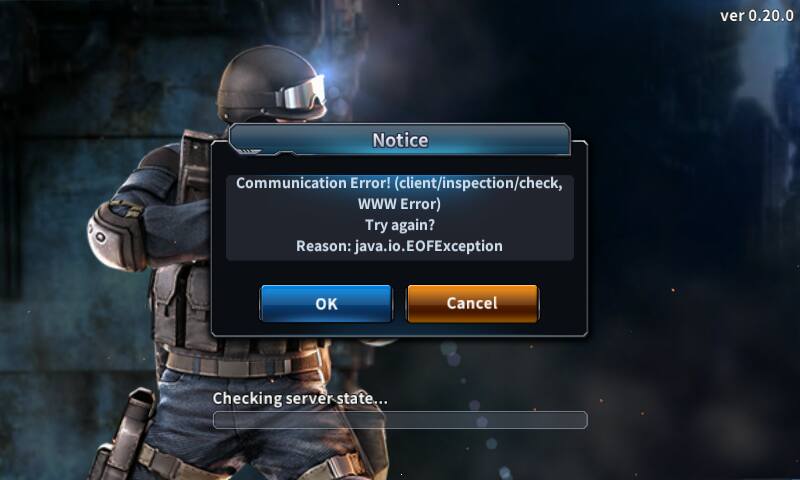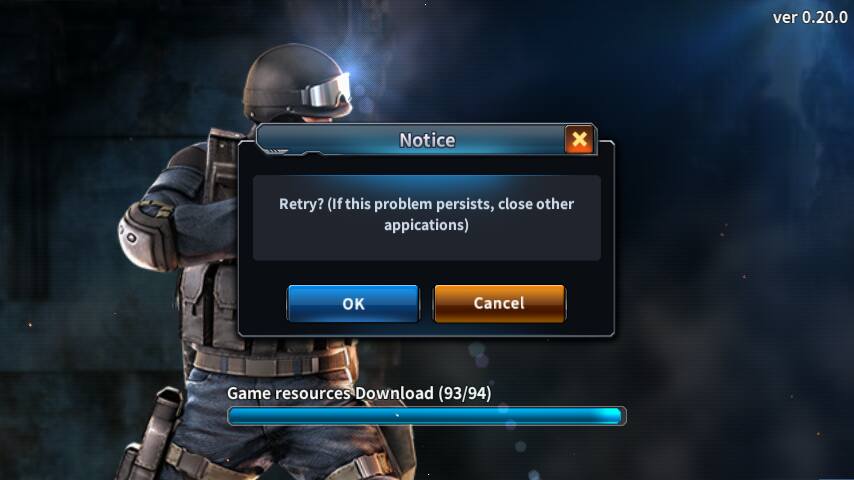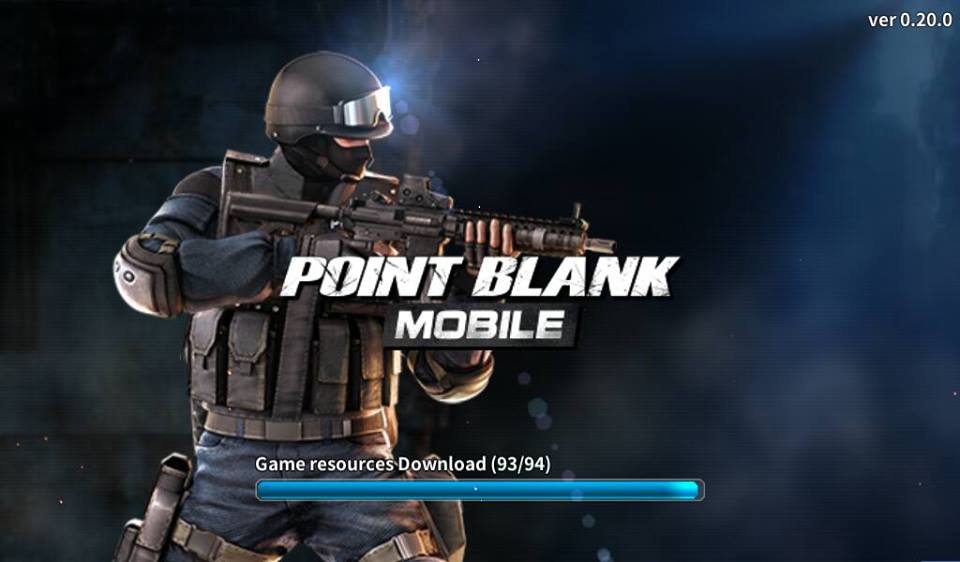 We can suggest you
:
Make sure you have stable internet connection. WiFi connection is very recommended rather than using your mobile data. Due to its patch size that more than 300MB.
If you still want to use mobile data in downloading the patch, please make sure that you have 3G or 4G connection with strong signal.
On final process (99% process downloading patch), some users found take too long to finish. This is normal, as you need to wait until the process completed. This is also related with internet connection speed.
2.
Insufficient memory popup message while installing the game or patching
.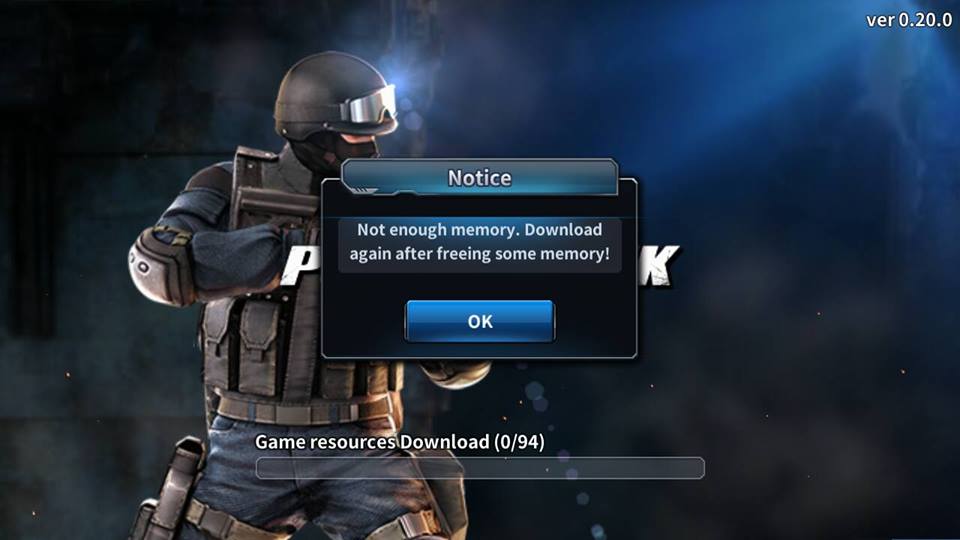 Reason of issue:
You do not have enough free RAM memory available in you device.
Please remember that RAM memory is different with Internal Storage or SD Card. Game will be installed inside RAM memory in advance. After you completed the whole patching process, then you can transfer it to Internal Storage or SD Card.
Point Blank Mobile, after the whole patching process completed will take around 900MB of your RAM memory!
How to check your RAM memory available in your device.
For most Android device, you can go to "SETTING" –> "APPLICATION" –> scroll to "RUN" application, and you'll find the available RAM there. Just like shown in image below.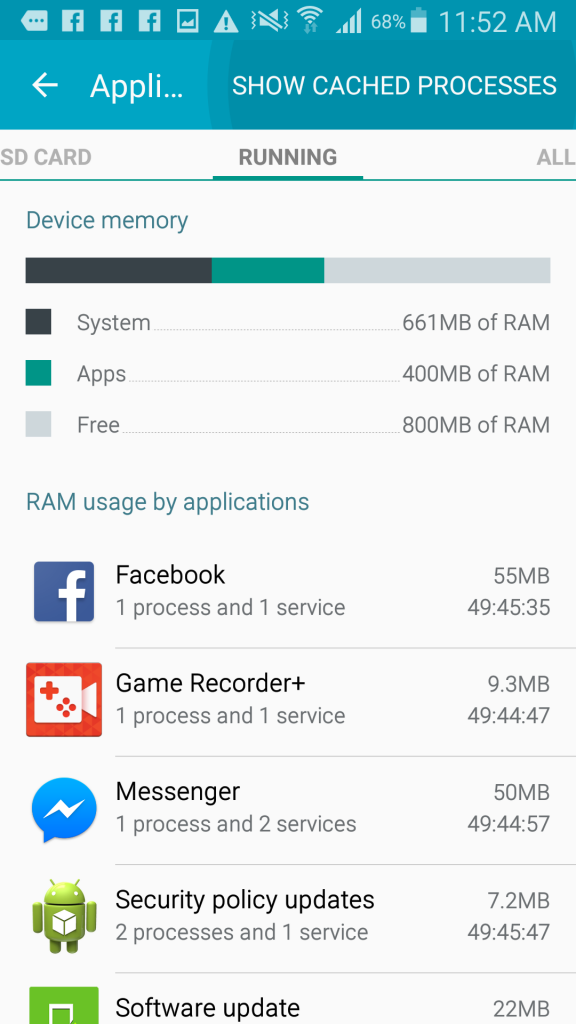 If you use "SMART MANAGER" from your phone, you can also view the free RAM that your phone has.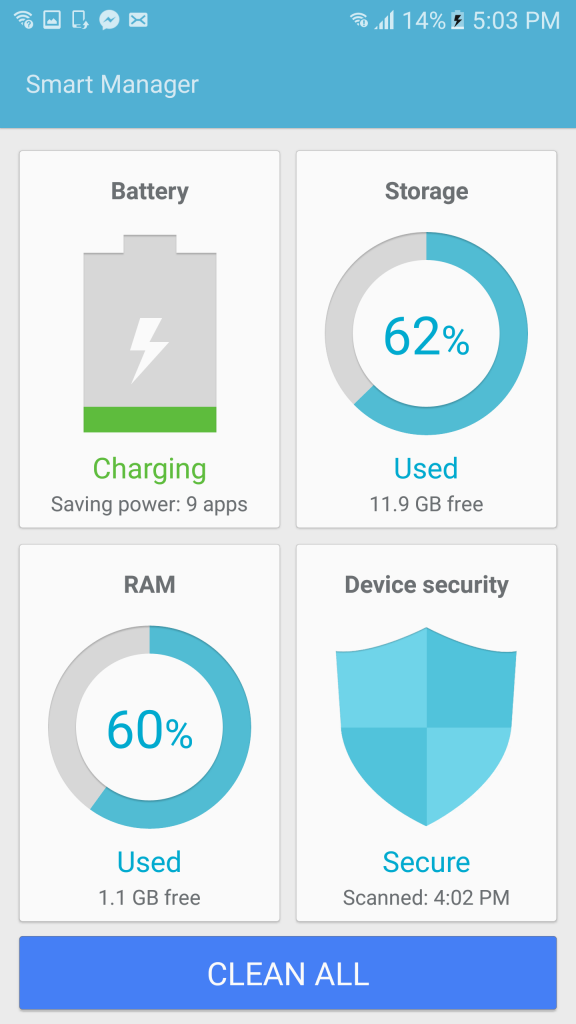 Please remember once again, Point Blank Mobile will take 830MB after the who installation and patching completed. Just a suggestion, please have around 1GB RAM free before you start the installation.
This is the final installation result after patching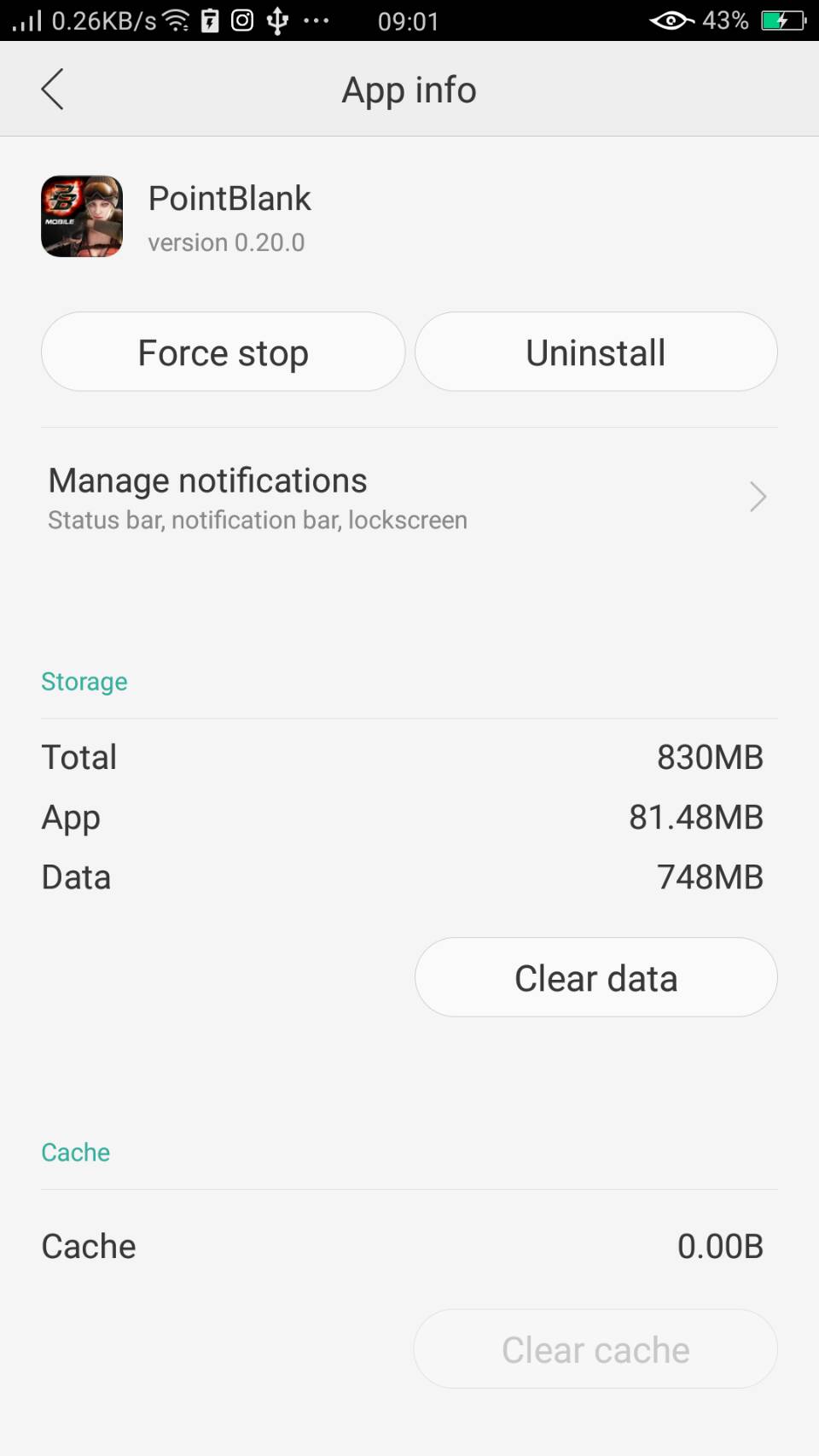 Solution for this issue
:
Some devices don't automatically installed apps into SD Card or Internal memory. Therefore, you can move your apps to Internal memory or SD card manually. It's easy. Just go "SETTING" –> "APPLICATION" –> choose apps that you want to transfer –> and transfer it to SD Card or Internal memory.
Or you can use apps like "CLEAN MASTER" to help you freeing more RAM memory or transferring apps to your SD Card or Internal memory.
3.
Forced closed after opening the game
.
So far, we know that this issue is mainly caused by "Too many apps open in same time" or "Lack of RAM available while the gamae runs".
You can always use the solution above to solve this issue.
4.
You can't download the game caused by area restriction
.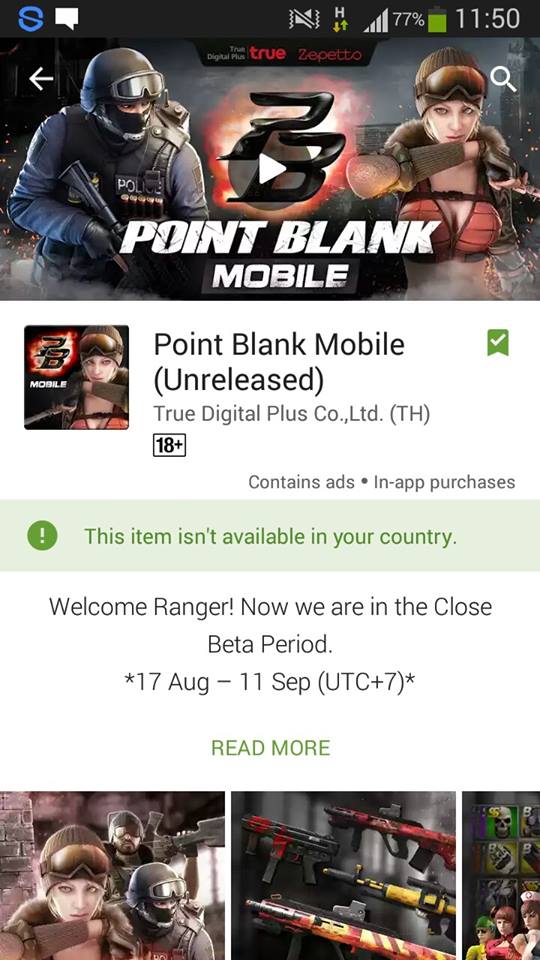 How to solve:
Make sure your Google Account and Mobile location is from Philippine. As long your Google account is set to Philippine, you won't have any issue downloading the game
If you're Philippine, but staying overseas, Google account region to access the store usually will follow the mobile location. Suggestion, you can try some 3rd apps to make your google account to PH again. However, this solution is not recommended.
After applying all those suggestions above but still got the issue? Then we'll need your help to report the problem to us with this following detail.
Device brand and type
OS (operating version) that running on your device
Connection that you use to play. Wifi or mobile data, and what is the operator
City (area) you live currently while having the issue
Detail of your issue, plus screenshot
Sample:
Samsung Galaxy Note 3
Android 5 (Lollipop)
Wifi and mobile data by Verizon
Manila
"I always have problem while doing patching. It always keep have popup message saying that I need to restart the download."
Complete all the details and screenshot. Please send to us by clicking the image below, and our representative will be happy to assist you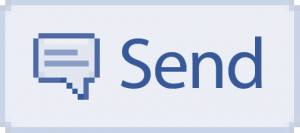 And here's the specs requirement for
POINT BLANK MOBILE.
*please ignore IOS version, as we only open this CBT period for only Android device ^^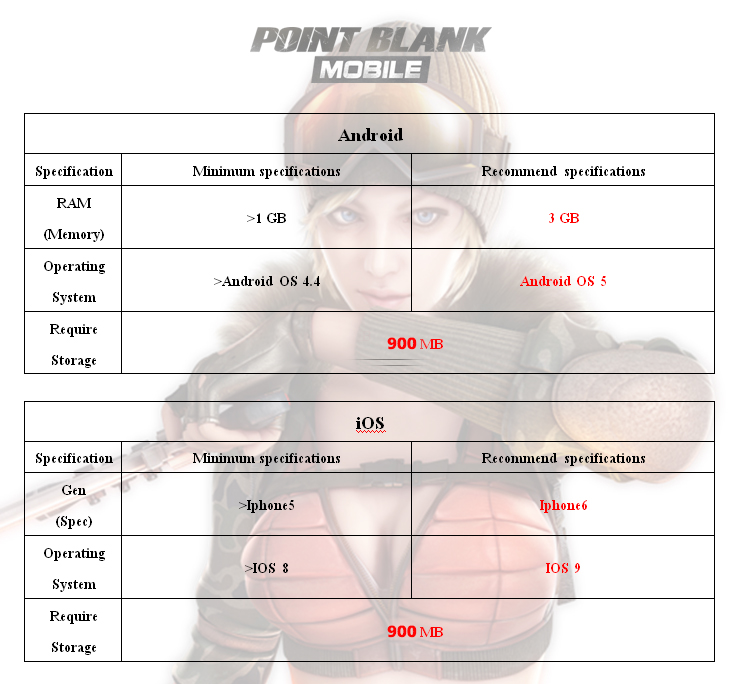 Comments
comments