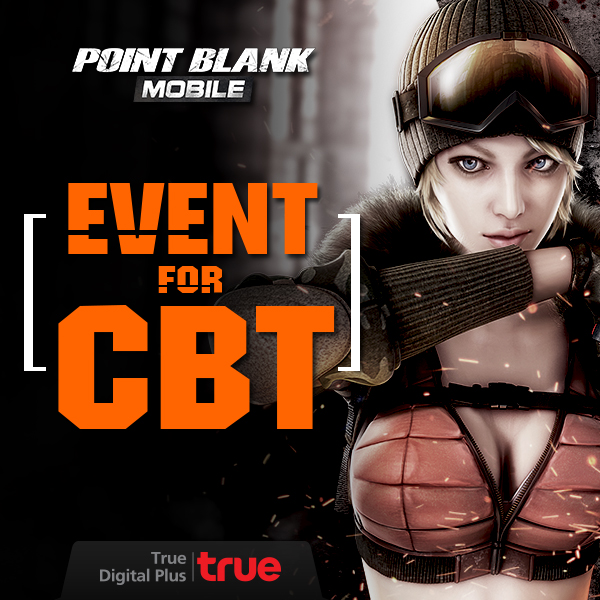 Time to listed the detail on what great events we're going to have on this CBT period.
Also not to forget what you'll get later on
OBT period.
Let's check out the detail
To help you enjoying the war to the max, we'll share Daily Special Code that you can use to get Diamonds/Energy/Golds!!
So all you need is stay tune in our page. Don't miss the special that we'll provide for you Rangers everyday!
We'll give sample on Daily Special Code that we have shared earlier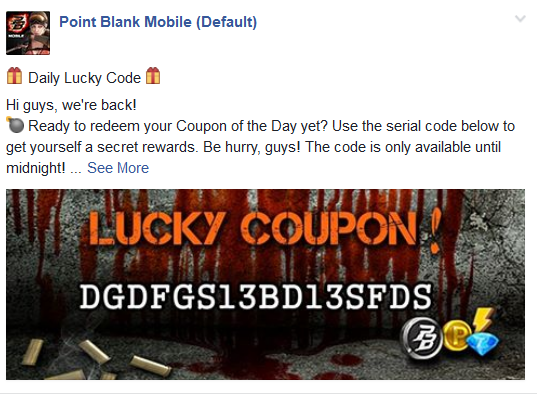 Seek out this code daily in our page, and give your Rangers more power to win the war!!
Not to worries if you need more reason or events to enjoy the game more, all the updates we'll share in our page.So that's your sole source to get any update for Point Blank Mobile.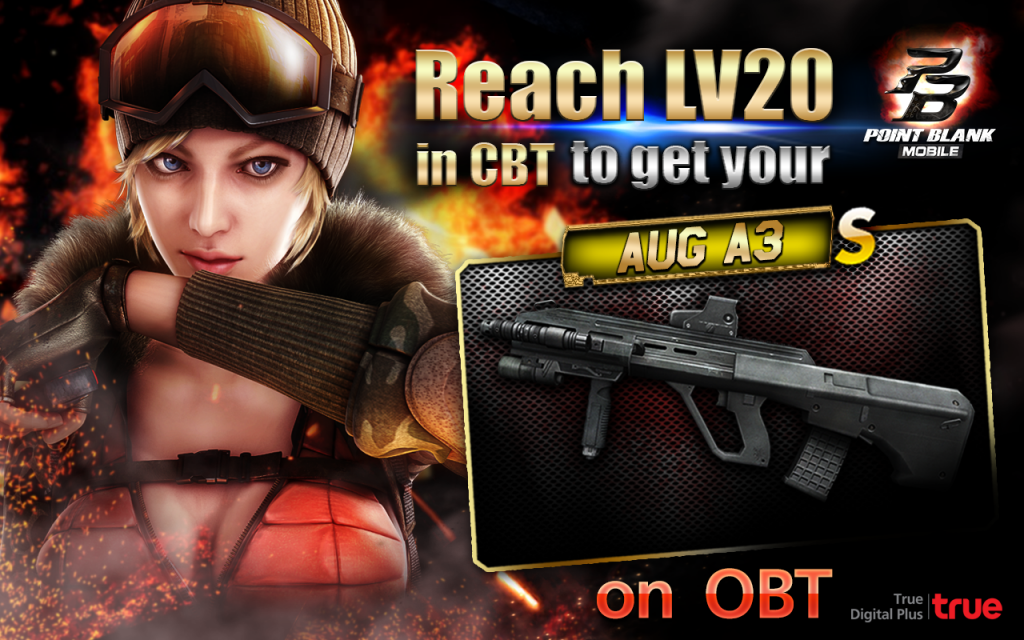 Another thing, you all Rangers know that after CBT period, all the game data will be reset. Yes, this is required to give you all fresh start with better in game data, so you all can enjoy the OBT period way better!!
Doesn't mean you won't get any compensation/reward for that. You'll absolutely get rewards for participating in CBT period.
What's the reward? Check out this image below.

Here's the conditions to get this cool guns on OBT period later.
First the rewards will be divided into 2 types: AUG A3 (A Grade) and AUG A3 (S Grade)
At the end of OBT period, your character needs to reach lv15 or lv20
If you reach lv15, you'll get AUG A3 (A Grade). Reach lv20 will get AUG A3 (S Grade)
Rewards will be sent automatically to your inventory on OBT period.
You need to login with the same ID you used on CBT period to get this rewards on OBT period.
Remember, Guest login won't get any rewards from this event
Comments
comments